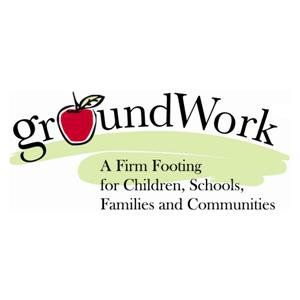 groundWork is a nonprofit, nonpartisan advocacy organization that advances quality early learning and development as the most transformative strategy to improve school outcomes, increase the life-long success of Ohio's children, and lay a strong foundation for economic prosperity in our state.
groundWork leverages advocacy leadership, research, and partnerships to advance high-quality early learning and development at the state and federal levels. We blend expertise in policy development, thought leadership, communications, and stakeholder engagement to connect and mobilize key constituencies and policymakers around early learning opportunities.
To achieve our outcomes, groundWork is focused on the following strategies:
Creating statewide consensus about the critical value of early learning and development;

Working directly with policymakers to build an aligned and effective early childhood system from birth to 3rd grade;

Partnering with early learning, education, civic, business, and community leaders across the state to create and leverage advocacy partnerships; and

Providing timely and thorough research and analysis of Ohio's early learning system, policies, and advocacy opportunities.
groundWork is proud of the significant public policy changes we have effected. Since our start in 2004, groundWork has worked with our partners across Ohio to produce:
State budget advocacy that played a significant role in garnering more than $700 million in state investments in early learning and development.

Formation of an Early Childhood Cabinet and Early Childhood Advisory Council at the state level.

Creation of a Children's Caucus in the Ohio Legislature with a top priority of advancing quality early learning and development.

Research and communications that built a strong case for the importance of early childhood, with more than 200 research and policy reports.

Held 2,000 legislative meetings, early childhood site visits, and candidate forums involving stakeholders across Ohio.

Organized 15 local advocacy committees; provided advocacy training to more than 2,000 ELD providers and others; and providing ongoing advocacy resources, communication, and leadership.
Is my donation and credit card info secure?
Yes, the security and confidentiality of your information is our highest priority. We will not sell, trade or share your personal information with anyone else, nor send donor mailings on behalf of other organizations, and we will only share personal information if you have given us specific permission to do so.
Is my donation tax deductible?
Yes, we are a fiscally sponsored project of Community Initiatives, which is a public 501c3 organization recognized by the IRS. Your donation is tax-deductible to the fullest extent permissible by law.
How do I know that my donation was made successfully?
You will receive an emailed receipt immediately after your donation is submitted and your credit card is processed. Your donation will also show up on your bank or card statement within 1-3 business days.
Do I get a receipt?
Yes, a receipt is sent to your email inbox once your donation is processed. Please be sure to keep a copy of your receipt for tax purposes. If you select a recurring donation, you will be sent an individual receipt each period when your donation is processed.
Is my donation private?
We will not share or sell a donor's personal information with anyone else, nor send donor mailings on behalf of other organizations.